With the Tax Cuts and Jobs Act (TCJA) and now the Economic Nexux (EN), there is quite a lot to keep up with in the tax world.
If you are not familiar with the Economic Nexus, the Economic Nexus (EN) is a tax obligation imposed on companies that is based entirely on sales revenue, transaction volume, or a combination of both. Similar to other tax laws, EN varies from state to state. The EN requires out-of-state sellers who meet a state's criteria to collect and remit sales tax for that state. Nebraska has not yet adopted EN, however, Wyoming, South Dakota, and Iowa have EN.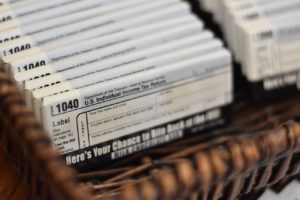 Tax rates are also changing. New Jersey and Louisiana have decreased their state sales tax rates. Product taxability, particularly digital goods, are under close watch as states adopt taxes on streaming services, like Netflix. Taxing services such as personal shopping, janitorial, and landscaping is being practiced by more and more states. While Oregon, previously tax free, started taxing the sales of bikes and vehicles.
At Cruise & Associates, we stay current with the changes being made and keep our clients informed. For any tax questions or concerns, call our office (402) 564-5827.
Securities and Investment Advisory Services offered through H.Beck Inc. Member FINRA/SIPC. H.Beck, Inc. and Cruise & Associates, Inc. are not affiliated H. Beck, Inc. does not give tax, accounting or legal advice. Tax and accounting services are available through Cruise & Associates, Inc. We currently have representatives registered to offer securities in the States of NE, IA, and MO and insurance products in the State of NE. This is not an offer to sell or solicit securities or insurance in any other state or jurisdiction.